RAHANA 1984 is the short 15 minute movie prequel to the feature length RAHANA movie we are currently filming.  We began filming RAHANA 1984 in January 2019, on a 3 day filming schedule, during a short break from the filming of the full feature length RAHANA movie.
RAHANA 1984 is a semi-fictional drama.  The story takes place on November 1st 1984 a few miles away from Delhi in India, historically during a horrific genocide that took the lives of thousands of innocent Sikhs.    The events of the fictional movie are set in that real-life historical context and depict the fictional Vietnam War hero Willard Shephard, who is a billionaire that has set up a lab a few miles away from Delhi, in a dreamy Indian village called Jamlashrinagar Pind.  The events depict Willard's mission to save the life of his friend Mandy.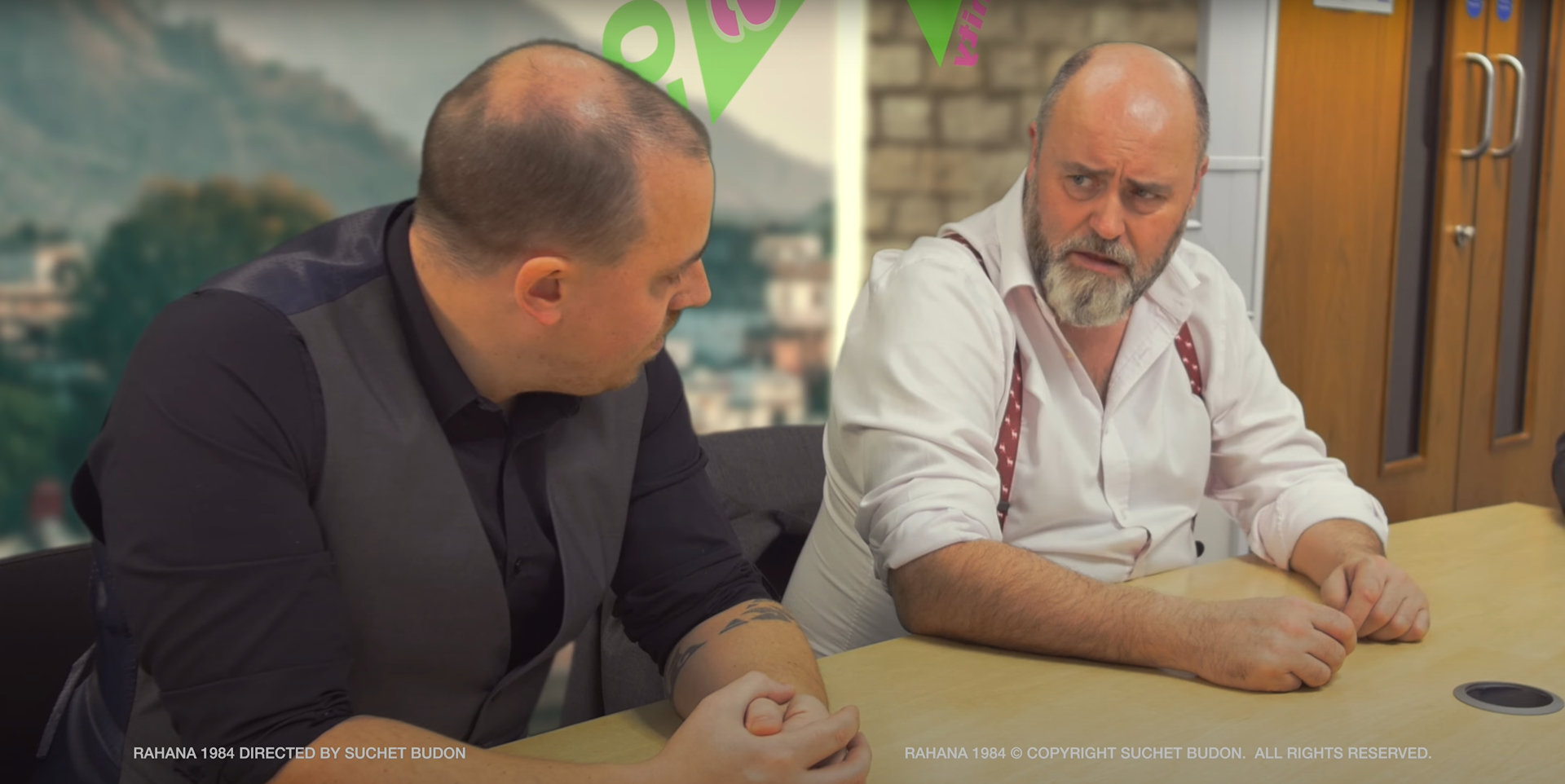 We worked with a wonderful cast of actors:  Stephen Neal, Jason Newbold, Neharika Shahi,  Shaid Parvaz, Manisha Nagar, Manoj Anand, Adris Tariq, Bharat Mistri, Joy Rehal and another unnamed actor.
The three days of filming were a success and a pleasure to do, at a studio in Solihull, we completed filming of the required scenes in two days and on the third day we filmed extra scenes for an extended climax which wasn't originally scripted.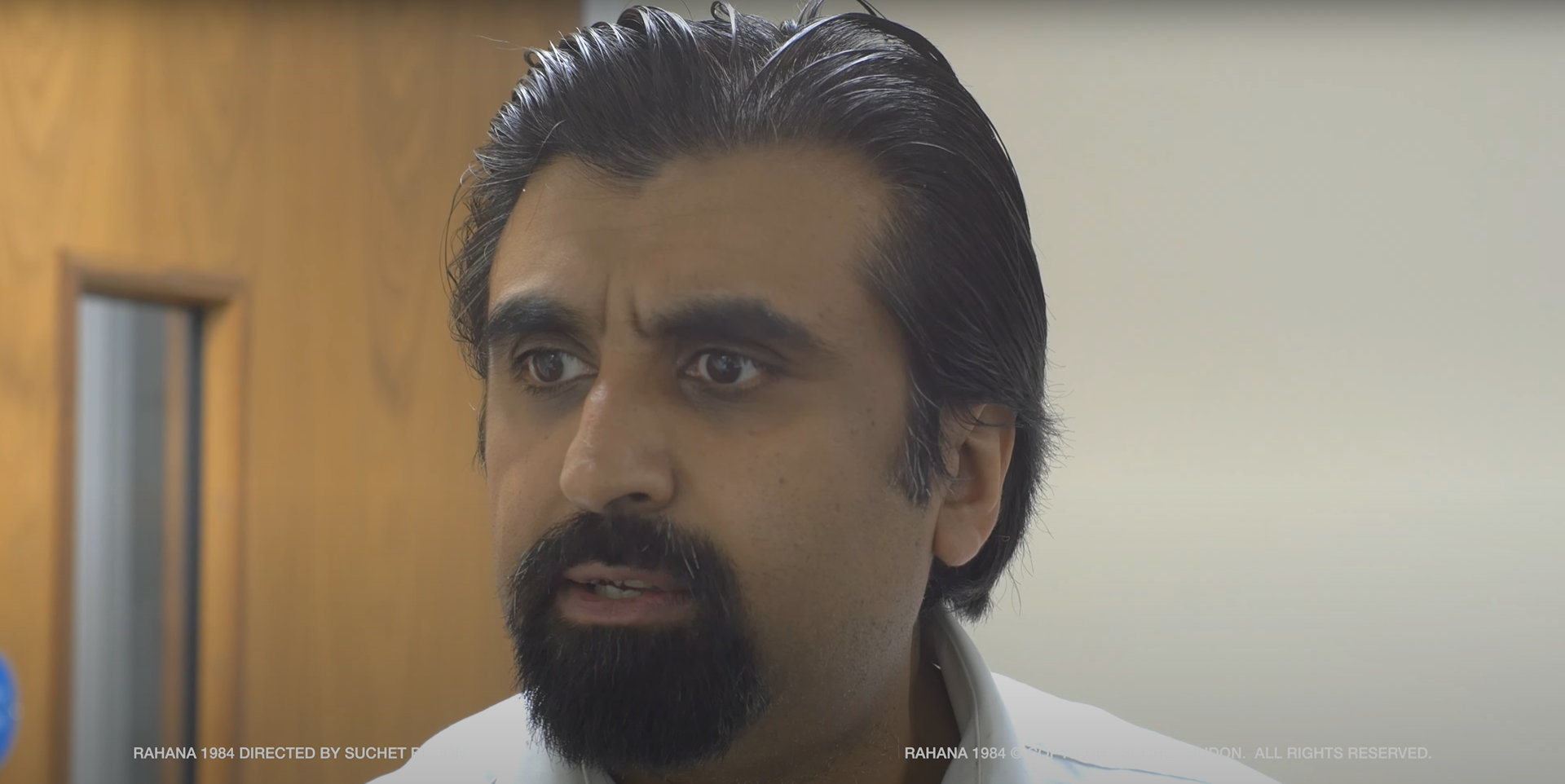 The post-production however was not to be as pleasurable as the filming process.  The numerous greenscreen FX and gun effects were proving to be too much for the editing studio and things were slowing down further with a COVID lockdown that was soon to begin in 2020.  Filming on the feature length RAHANA had also been delayed because of COVID lockdowns which had halted or delayed many Hollywood productions.  So I focused on composing music for RAHANA and RAHANA 1984 during the lockdown phase and on producing the audio drama CODEY which was also set in the same universe and featured the hero Willard Shephard.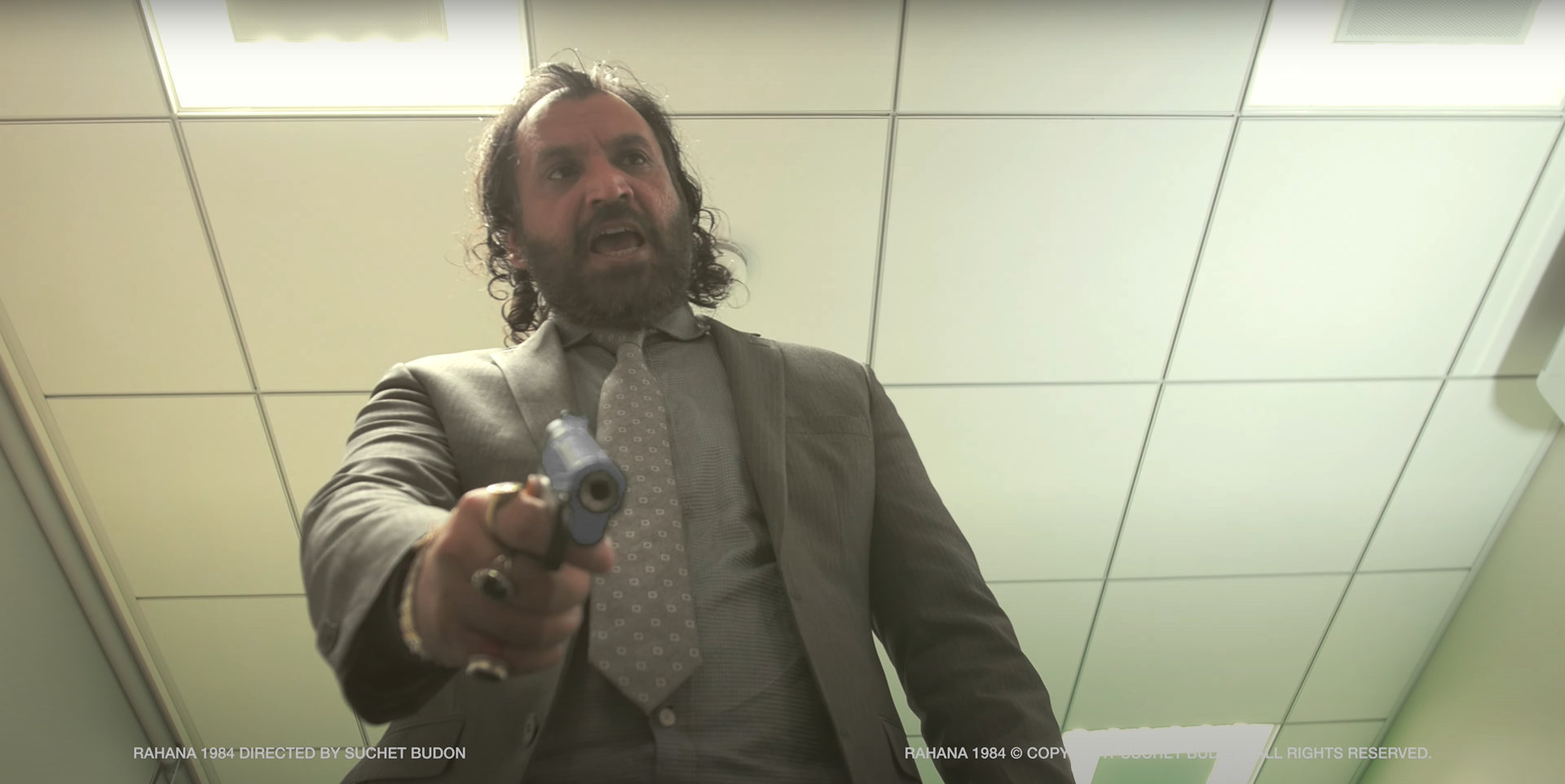 And then there was the 'unnamed' actor who was playing the role of Sikandar in RAHANA 1984, he proved difficult to work with, so he was removed from the movie during December 2021, his scenes had to be replaced, a rewrite occured and new scenes created containing a battle and chopper scenes, these scenes had to be put in carefully with visual Fx and credited stock footage, as we could not reshoot anymore scenes on RAHANA 1984.  A new character had replaced Sikandar, His name was  Albert Enzo.  Enzo has featured in these stories along with Willard Shephard in CODEY, THE SENSEI and CODENAME VASQUEZ.  As an actor, and having played the role of Enzo myself in CODEY, I made the decision to play the role of Enzo in RAHANA 1984.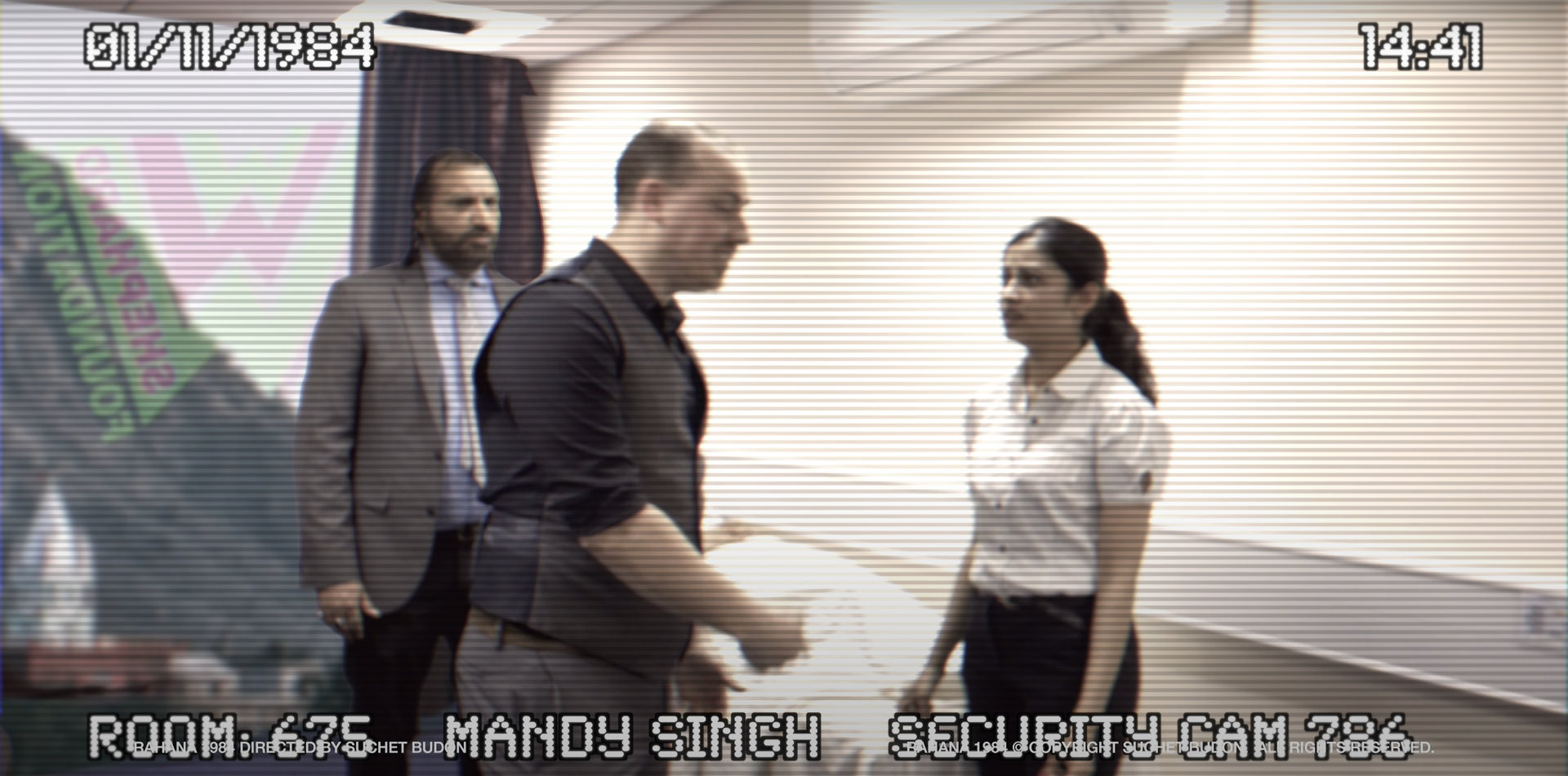 There are also a number of security camera shots which were added during the rewrite – I did this because it gives a sense of time and space and gave information on where the characters were in or around the building, using room numbers and names along with the date and time.  We also added a bit of mystery and even a supernatural element to when Billy (played by Jason Newbold) is emotional, the security cameras filming him malfunction.  Even though the viewer may not pick up on this immediately, it's a subconscious element that adds to the suspense and drama.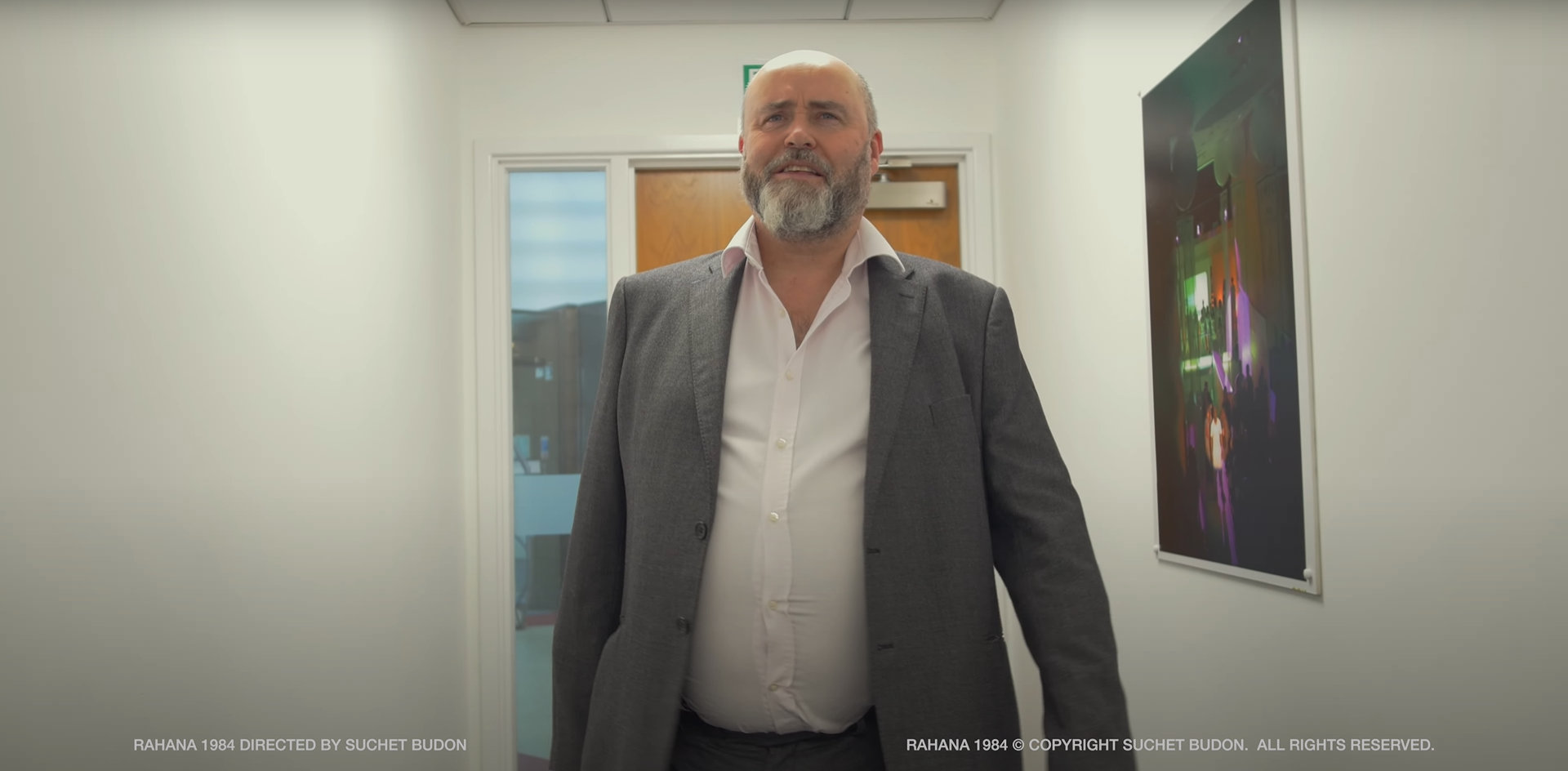 Another new actor was also cast during the post production, and that was of the receptionist Jaswinder Kaur.  She is a character that is in the start of RAHANA 1984, but we do not see her and there wasn't originally a plan to have an actor play the role as she didn't speak, however that changed during a slight rewrite of the ending, which required the voice of a female computer warning the occupants of the building – That is the voice of Jaswinder played by the actor Jatinder Rehal.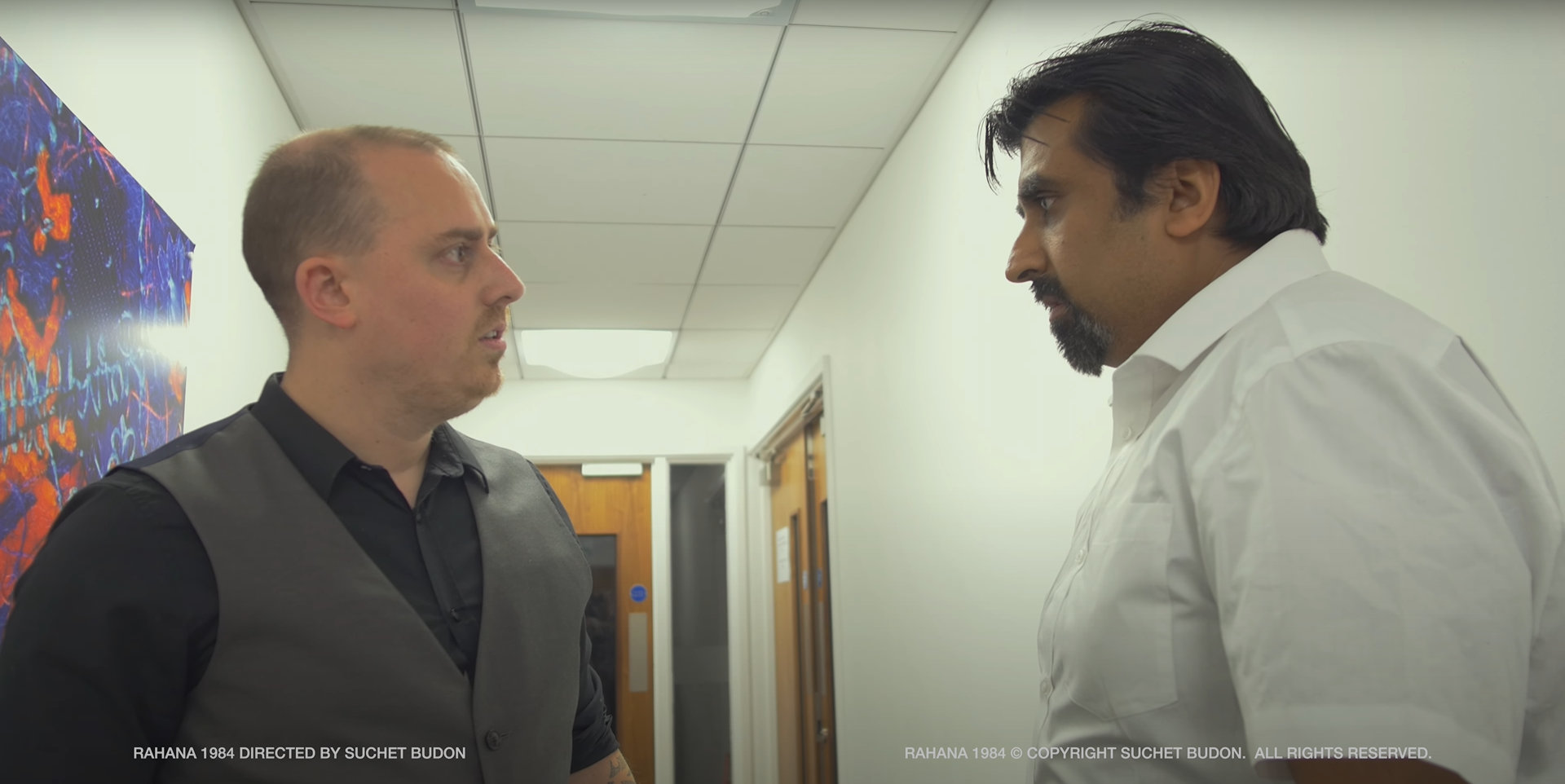 In late 2021 APPLE had created the marvellous M1 MAX chipset for their Macbooks and it was now possible to edit the movie much faster – It would now take days and weeks rather than the months and years it had already taken.  The soundtrack for RAHANA 1984 had also been composed and produced by me (Suchet Budon).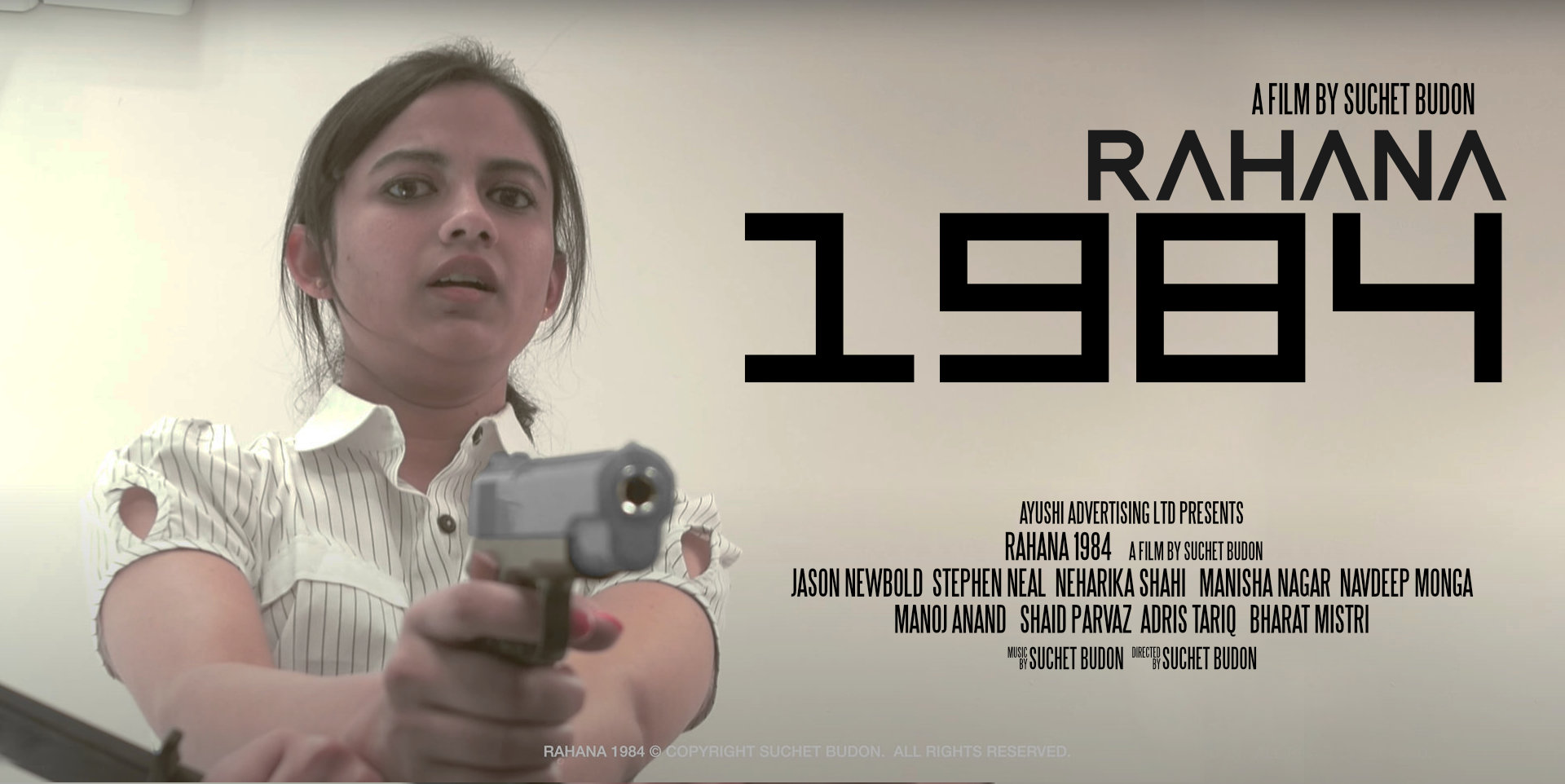 In April 2022 my M1 MAX MACBOOK PRO arrived after a long waiting list, and during another break in the filming of the feature length movie RAHANA movie, I found some time to edit RAHANA 1984.  It was eventually released on Sunday 22nd May 2022 – The full movie and trailer can be seen on YouTube and here on this blog.
RAHANA 1984 full movie:
RAHANA 1984 Mandy and Willard trailer:
The IMDB page for RAHANA 1984:
https://www.imdb.com/title/tt10065354/
Rahana VLOG17 also details some of the deleted scenes and goes onto show some of the making of it, something a lot of people enjoy seeing.  This VLOG also features the Mexican Standoff scene from the feature-length Rahana movie which is currently in production.