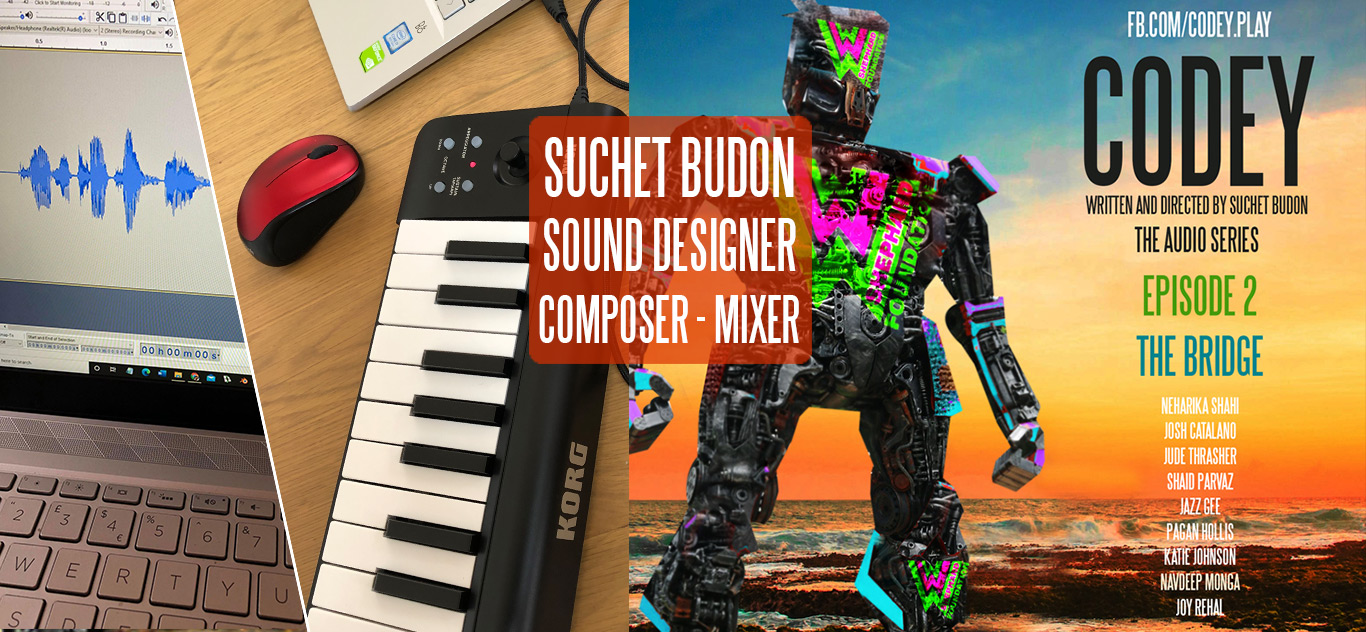 Suchet is the winner of Best Sound on a Movie Award 2005 at the Degree Show Exhibition for Animation Students at the University of Wolverhampton.  This award led to his work on a documentary drama with BBC DJ SONNYJI.  Suchet is deeply inspired by Ennio Morricone, John Williams, and Vangelis, and spends a lot of time on sound production during work on his movies.
Sound Design Services offered:
Sound Editing and Mixing
Movie Soundtrack Composition
Sound Effects Creation
Voice Over Acting
Voice Actor Direction
Voice Over Script
Dialogue Writing and Editing
Voice Actor Sourcing
Audio Drama Production
Voice Over, Music and Sound Design
Suchet is currently also writing, directing, and producing the lockdown audio drama CODEY which encompasses all of his music composition, sound effect design, and voice acting skills with a whole host of actors joining him from projects such as JURASSIC WORLD, STAR WARS, KABHI KHUSHI KABHIE GHAM, and ALADIN.
To hear an example of his works, there are links below to CODEY EPISODE 3: THE ISLAND, CODEY EPISODE 2: THE BRIDGE, and CODEY EPISODE 1: THE ROAD …
You can contact Suchet through any of his social media channels.