This is the second rig I have built to be used for filming on RAHANA – It's using a Sigma fp camera with a Portkeys LEYE EVF, a Samsung 2TB SSD drive and an Aukey USB battery to power the EVF; and it's all held together with a customized SmallRig cage.  This rig in particular is for close-ups, conversation scenes, slow moving epic shots, Bollywood styled song and romance scenes and night-time filming.
It took me around 2 months to research and put it together, ordering all the parts and putting it together was quite fun and am very happy with the results.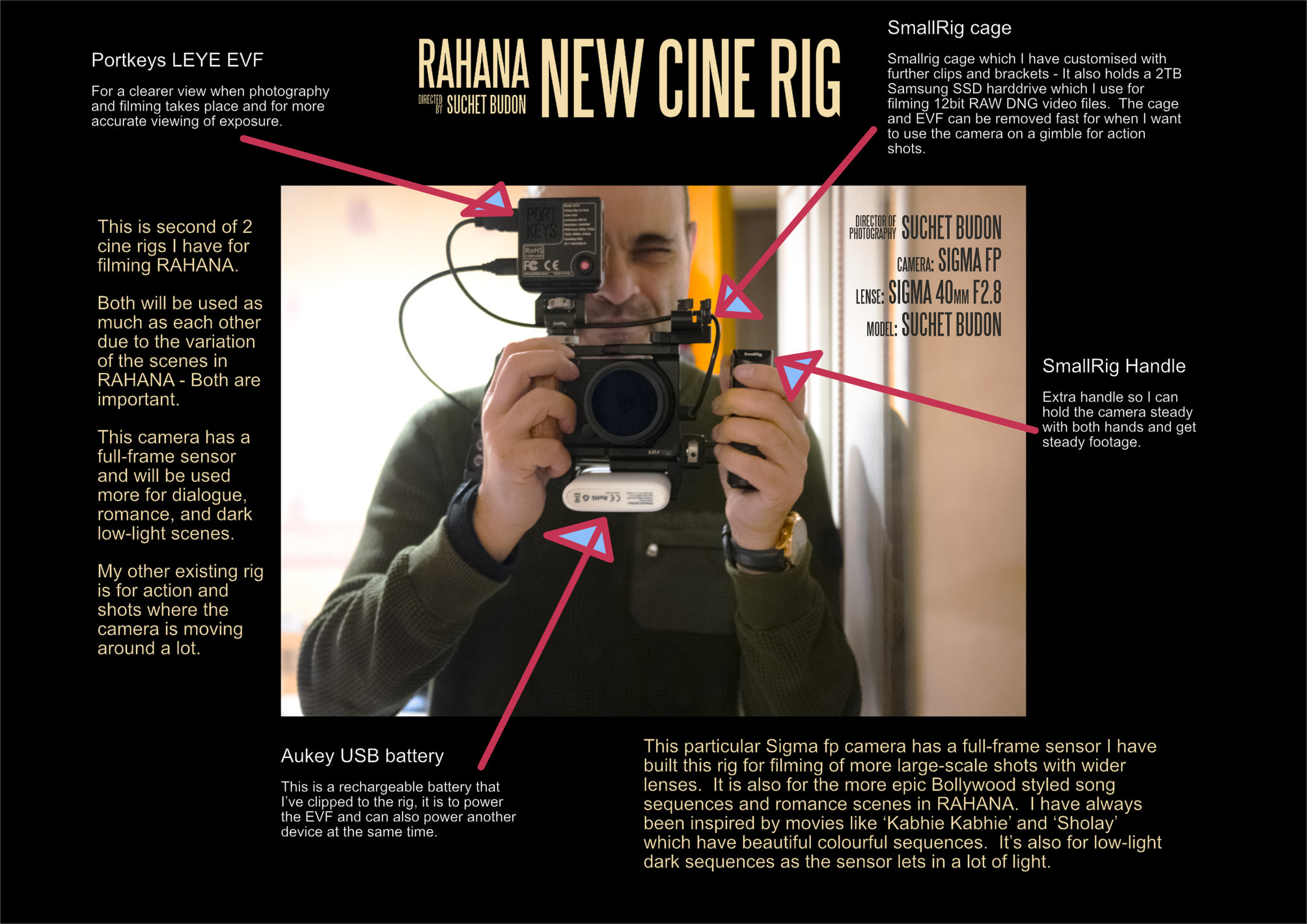 My first rig consists of GH5S and Zhyun crane 2 Gimble which is what I've been using for the many martial arts scenes, action and fast cut drama.  That one is just as dreamy as this one!