We brought a new rig for RAHANA filming which will continue filming once COVID restrictions are eased up some more.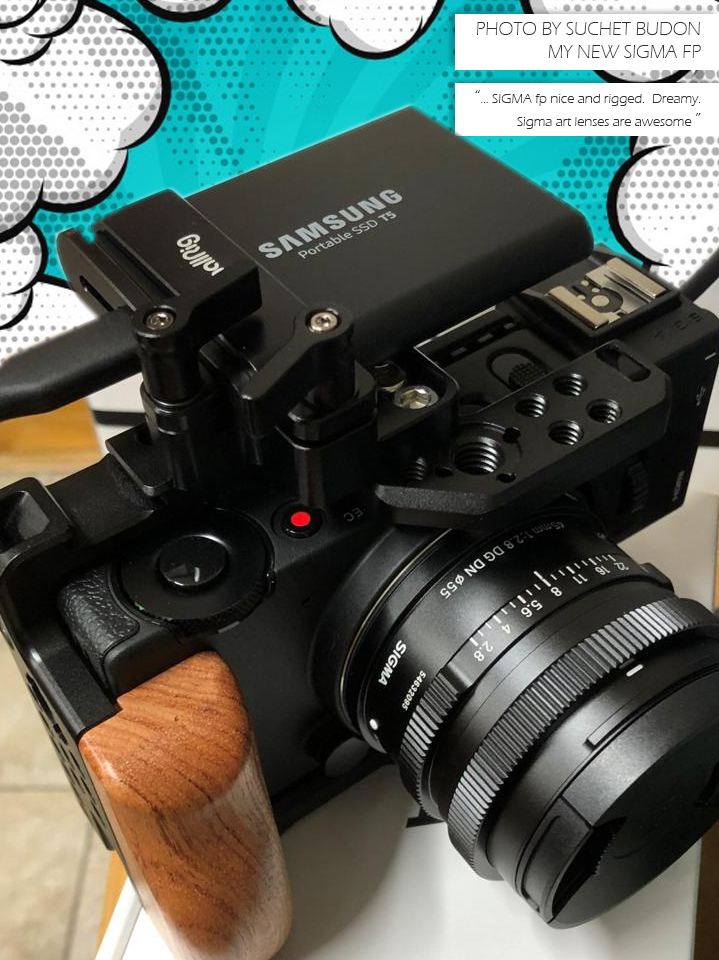 It's a Sigma fp a fantastic little thing of beauty (currently the smallest full-frame camera in the world) and it films uncompressed RAW video which is amazing.  It also shoots amazing photographs.  Does all sorts of amazing things and like my GH5S and GH4R it has access to a whole range of lenses. SIGMA FP uses the L mount lenses and a vast array of classic full-frame lenses from the past because of a range of adaptors that are available for it.  This opens up access to a whole range of cinematic imagery as you are able to use glass from Canon, Voightlander, and Nikon.
The FP can also be placed on most gimbles that it fits to, due to its accessible small size.
My FP rig currently has a 2 Terrabyte T5 Samsung SSD which is housed on a nice Urig cage that has this nice wooden handle (making it easy to hold) and a Smallrig SSD holder, which I placed over the viewing screen at the back to make it viewable in the sun.
I currently have 2 brand new SIGMA art lenses for it (a 24mm F1.4 and a 45mm F2.8).  The SIGMA FP functions brilliantly, looks and feels awesome to use.  I am and will be further testing it over the holidays in and around the house.