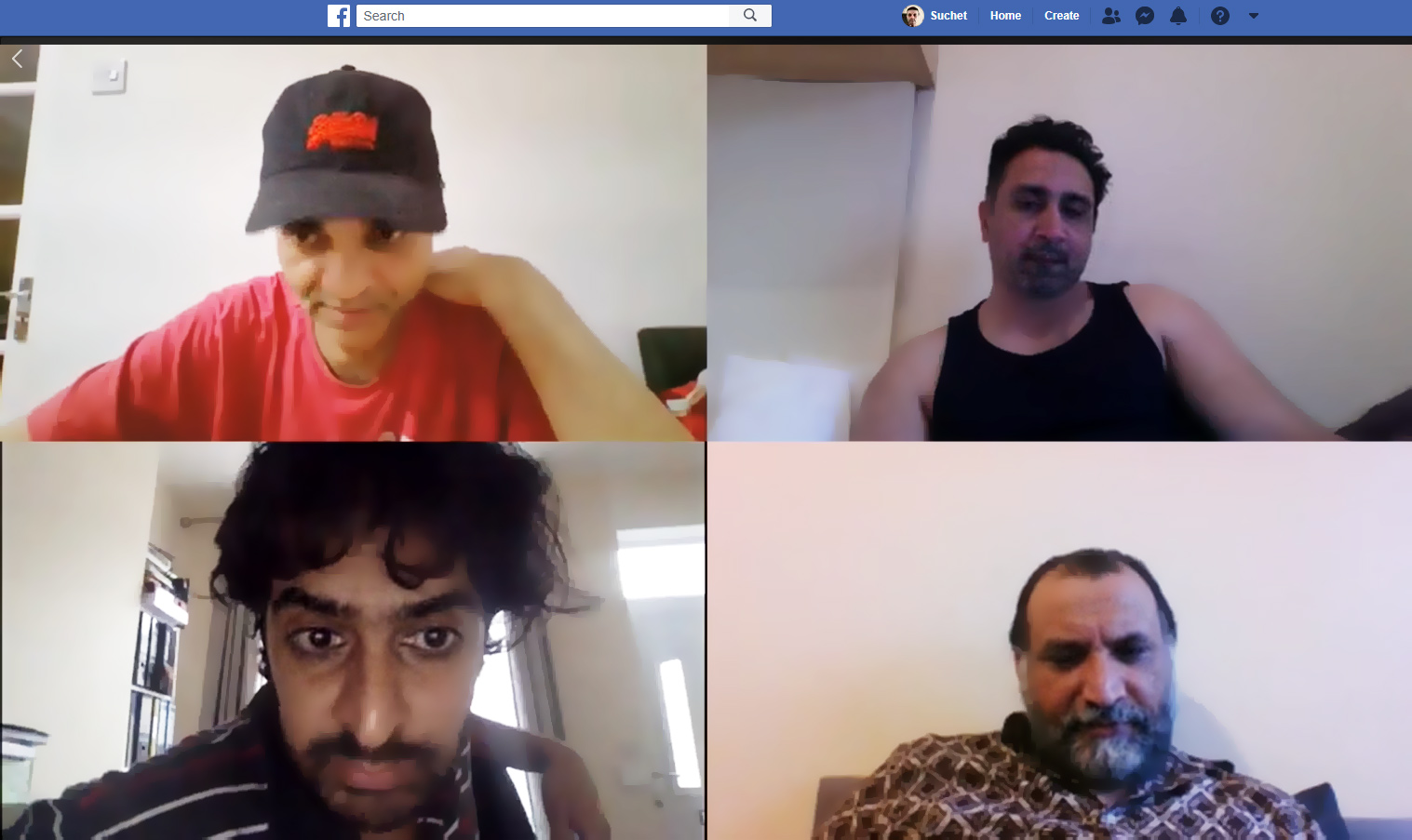 We have been busy working on rehearsals for scenes in the movie RAHANA (as well as production on the lockdown audio drama CODEY).  The two projects are connected (CODEY is set 35 years after RAHANA and has some characters from that movie).
Due to the current lockdown regulations in the UK we are working on the smaller scenes, two of which happen to be key scenes of the movie, while small in physical scale they have story and character development elements in them.  One is a scene where Mandy and George name their baby (which tells us the title of the movie!) and the other is Manohar meeting his childhood friend Sanjay in London after a long absence.
The rehearsals are being done online through Facebook Messenger Rooms and I must say are going well.  I want to travel into London and shoot fast because the actors will be prepared and rehearsed, so we are trying to lockdown the vocal rehearsal of dialogue at home online and focus more on the visual nature of direction when we are on location (along with the vocal and audio) to save time in production.  I am very much inspired by directors like Steven Spielberg and Francis Ford Copolla who do spend time in rehearsal.
The technology we are using is FACEBOOK MESSENGER ROOMS and its proving to be excellent.  I thoroughly recommend it rather than downloading bloatware and extra software such as ZOOM.  Facebook takes care of everything on your desktop and on mobile or tablet, it saves a lot of hassle and is free.